TECH-ENABLED VACATION RENTAL MANAGEMENT
~ Community & Teamwork
~ Competitive & Results Driven
~ Creative & Solution Oriented
~ Collaborative & Unique
We are a tech savvy start-up that manages unique vacation rentals using the "betterbnb method" to enhance performance and increase results.
Our mission is to empower homeowners with a customizable business model designed to let you pick and choose services based on your needs.
What is the "betterbnb method"?
It's the method behind the madness! Our "betterbnb method" is a trademark pending industry term and solution to maximize our rental's performance opportunities with a collaborative approach depending on how involved (or uninvolved) you want to be with your vacation rental.
The proof is in the pudding.
Our portfolio in 2022 produced 102% more revenue than the average listing in each market. *
We've done all the hard work and research, so you don't have to! Our "betterbnb method" ensures a greater opportunity for success and an "A" grade with our betterbnb score.
What is a betterbnb score?
The betterbnb score is a ranking scale between 1-100 in our Opportunities Report, which is designed to be a feedback evaluation on how well your current listing is performing in the marketplace. We use an internal grading system that measures controllable factors in revenue management, marketing strategies, and hosting procedures to identify any missed opportunities. It can help you discover possible areas of improvement to increase your listing's performance.**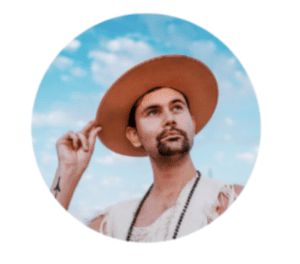 Jackson Church
Founder, betterBNB
Growing up, my family had a vacation property near Lake Tahoe that we would frequently visit.  It was there, where core memories with my family were made, that I unwittingly experienced the profound impact of travel.  This early exposure to adventure kindled my passion for exploration and eventually introduced me to the captivating world of vacation rentals.
It all began when, 9 years ago, my third roommate moved out, and instead of the usual roommate search, I decided to list my space on Airbnb — which wasn't as popular back then.  Much to my surprise, it not only covered my rent but also ignited my journey in the vacation rental realm.  Subsequently, I ventured into the world of long-distance property management when I acquired a timeshare in Cabo, Mexico.  As my expertise grew, I started assisting property owners with their rental management needs.  In 2019, I officially established my business in Joshua Tree, CA.  Initially, we operated as a full-service vacation rental management company and achieved considerable success. 
However, as vacation rental ownership became increasingly popular, a recurring challenge emerged within the industry.  Homeowners and their properties are as unique as fingerprints, and finding the "perfect fit" with a property manager often felt like an endless pursuit.  Some homeowners preferred a hands-on approach, while others sought a more hands-off experience.  In response to this diversity of needs, we created a one-of-a-kind business model known for its adaptability.  We offer flexible plans that cater to the individual preferences of homeowners.  My ultimate goal is to establish enduring partnerships that can thrive in this ever-evolving industry and create more opportunities to make core memories with our families through travel.
Our mission is clear: to deliver personalized solutions that empower homeowners. 🙂
*Real-time public data is pulled from https://www.airdna.co/
**This score does not represent any other company or person or review site and does not guarantee better results.